Race Links
Check Out these Exciting Race Web Sites
The Old Farts Running Club are the Race Sponsors who are putting on the Beat the Grandma 5k Road Race and these other running events...check out each individual web site below to be the know! Also Check out www.oldfartsrunningclub.mysite.com
In June is the Beat the Grandma 5K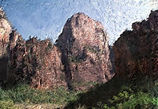 Cross Country Season!!!
If your up for a change of pace and like the challenge of running Cross Country then we have a four race series for you. There will be 3 person team and individual competition...come on out and see if you can Beat the Old Farts! Check out www.oldfartscross.8k.com for more details. Also visit www.oldfartcross.8k.com
Up for a Challenge...come and Run One Hill of a RUN 5K and 10K Road Races...and the Infamous Double!!
One Hill of a Run 5K and 10K
In November, One Hill of a Run will takes to the streets in one of the toughest 5 and 10K Road Races in the State...Great Hills, Great Medals, and a Great Fun Time!!! Make Sure this makes your TO DO List for running season.
Visit www.onehillofarun.mysite.com for more details.
If you always wanted to run ON THE TRAILS, well heres your chance...the T-REX TRAIL TEN MILER... visit www.trextenmiler.mysite.com for more details...this will be one race to remember!!! There will also be a Wimpy 8K with this race for those not up for the ten mile challenge.
Up for an Ultra? www.wildwest100k.4t.com
Old Fart's Festival of Races...
Come on out in August and run the Old Farts Marathon, Half Marathon or the "Who Cut the Cheese?" 5K. Held at in Lowell, Michigan at the Historical Fallasburg Park Lodge. Come on out and run in the country on some great trails and breathe the country fresh air the way it is supposed to be breathed. There will also be a challenge for everyone at this running festival. Visit www.themummy.mysite.com for more details.
Are You UP for a Challenge?
Well do we have a race for you...the Old Farts Running Club is putting on a new race called the GREAT UPHILL CHALLENGE. Ten of the toughest and roughest hills in Grand Rapids. Your time up each one gets added together for your overall place. So if you are UP for a challenge then look on our main web site for up coming details.
www.oldfartsrunningclub.mysite.com